This article or section is a stub.
You can help the Toshinden Wiki by expanding it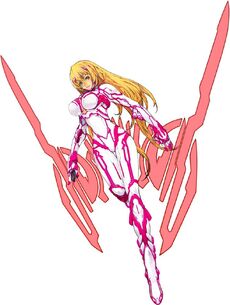 Name: Wino McGovern
Weapon: The Flash of Gold, a combat suit armed with large wing like beam tonfa
Nationality: No Data
Sex: Female
Height: 174cm
Weight: No Data
Age: No Data
Blood Type: No Data
Occupation: No Data
Family: Dan (Father)
Appears in:
Wino McGovern is a character fom Toshinden (Wii).
Wino McGovern is an agent who hails from the nation of U-SAT, a country known for their intensive high-tech weapons development and research. Hearing that her father was made a fugitive by her own country, she sets off to find him and learn the truth of what is happening behind the scenes.
Community content is available under
CC-BY-SA
unless otherwise noted.